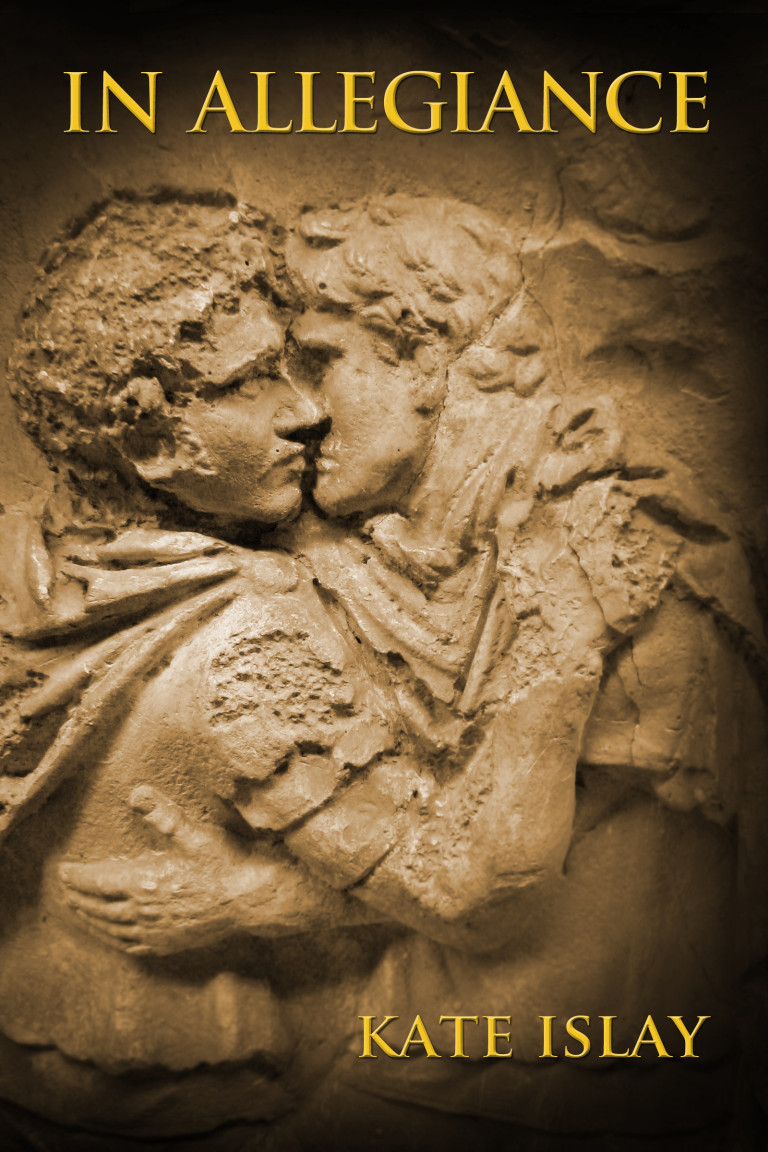 In Allegiance
Mathias commands the Cortesian army, but what he most longs for is home. When his king gifts him with a slave from a conquered princedom, Mathias is intrigued—even as he resists the king's machinations. But Reve soon tests Mathias's allegiance and his heart.
Once the son of a prince, now a slave in a foreign land, Reve has few allies in his goal to protect his younger brother from the king. He's forced to navigate the treacherousness of Cortesa and his own conflicted feelings for his captor. Faced with what he most wants, Reve has to make a choice—and Mathias has to make his. An empire stands against them, but Mathias's loyalty to the king may be too much for Reve to conquer.
240 pages
January 2016
Available at: Amazon, All Romance Ebooks, Barnes & Noble, iTunes, and Kobo.
In paperback at Amazon and CreateSpace.